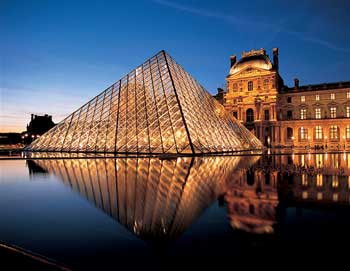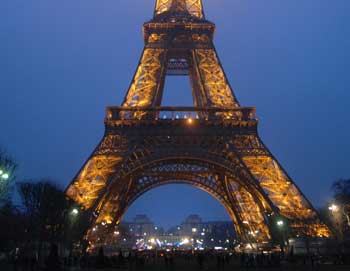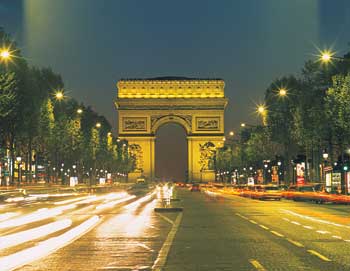 Evening Tour of Paris
Illuminations, is a sightseeing tour where you will see Paris by Night from a luxury coach!

At dusk, Paris becomes the "City of Lights ". This tour gives you the opportunity to discover Paris, its history, its tree-lined boulevards with their animated cafes, and all the brilliantly illuminated monuments and squares: Concorde and Vendome Squares, the Opera, Madeleine Church, rue Royale, Champs-Elysees, Arch of Triumph, Trocadero, Invalides, Notre-Dame and Chatelet Square to name some of the attractions you will see.

Individual earphones with recorded commentary are available in: French, English, Spanish, German, Italian, Portuguese, Dutch, Korean, Arab, Russian, Greek, Japanese or Chinese-Mandarin.

Duration: 1½ hours.

Departure Times: From 1st of Apr. to 31st of Oct. the tour starts at 10:00pm. From 1st of Nov. to 31st of Mar. the tour starts at 8:00pm. Please be at the departure point at least 30 min. before start.

Opening hours
From 1st of Apr. to 31st of Oct. the tour starts at 10:00pm From 1st of Nov. to 31st of Mar. the tour starts at 8:00pm
Opening hours
From 1st of Apr. to 31st of Oct. the tour starts at 10:00pm From 1st of Nov. to 31st of Mar. the tour starts at 8:00pm