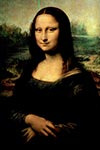 Admission tickets to the Louvre Museum
Price from $ 22.80
Save time by avoiding long ticket lines - secure your tickets in advance and enjoy more time inside the world-famous Louvre museum, located in the heart of Paris on the banks of the Seine.

Highlights:
- Visit the world-famous Louvre
- Skip the long ticket lines with pre-booked tickets
- Marvel at the incredible masterpieces
- Bring your children under age 18 free of charge
- Rent an audio guide and learn more (€5)
Explore the World-Famous Museum
Previously a residence for the King of France, the Louvre is now the most-visited museum in Paris and one of the most famous internationally. Admire the iconic glass pyramid at the museum entrance as you enter the main lobby.
Your ticket allows for open access to artwork of varying styles from many different origins including:
- The Mona Lisa, Leonardo Da Vinci's prized work.
- Venus de Milo, a sculpture representing the deity Aphrodite—or Venus in Roman mythology—which was discovered in the Cyclades.
- Winged Victory of Samothrace, a Greek sculpture representing the deity Nike posed on a ship's bow.
- Marriage at Cana, the largest painting in the Louvre. The work of Paul Véronèse, it depicts Christ as he performs his first miracle.
After your visit, you may also wish to stroll through the Tuileries gardens to Place de la Concorde. If you decide to continue walking down the Champs-Élysées, definitely visit the Arc de Triomphe at the end of the avenue.
How do I get my tickets?
Shortly after your booking is complete your e-ticket will be sent directly to the email address entered at time of booking. Just print it out and bring it with you to our agent PARISCityVISION in Paris.
How does it work?

Once you get to Paris, go to our agent PARISCityVISION's office to exchange your e-ticket for original tickets before visiting the Louvre Museum.
How long are my tickets valid?
Your entrance tickets to the Louvre Museum are valid on the date you choose.

Are there child rates?
No, however children under age 18 are free of charge when accompanied by a paying adult.
Admission tickets to the Louvre Museum Info
Admission tickets to the Louvre Museum
You can use your ticket all day. Please disregard the time slots 9:30, 14:00 and 21:00 indicated in the ticket category.

You'll have to exchange your e-tickets for the original museum tickets at PARISCityVISION's office in Paris.



2 Rue des Pyramides
75001 Paris
Info
Admission tickets to the Louvre Museum
Monday, Thursday, Saturday, Sunday: 9 AM – 6 PM. Wednesday, Friday 9 AM - 9:45 PM. Closed on Tuesdays.
Directions
Directions
The closest metro (subway) stops are: Tuileries, Pyramides & Palais Royal.



View map