Louvre Museum
Louvre in Paris is the biggest museum in the world, and at the Louvre you will see some of the most famous art treasures such as Mona Lisa and Venus of Milo. Book your entrance tickets here for Louvre on your own or join our guided tour of Louvre Museum in Paris here!

Louvre Museum Guided Tour
This guided tour of The Louvre Museum in Paris will showcase some of the famous work there, incl. the Mona Lisa, and you still have time on your own. Reserve your tickets here!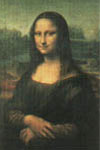 Louvre on your own
Enjoy Louvre Museum in Paris at your own pace. Here you can book the entrance ticket to the biggest museum in the world, and see all of Louvre with an audio guide

Montmartre and Louvre
Enjoy a guided tour at Montmartre, Place du Tertre, Sacré Coeur and Louvre in Paris. Book tickets for this tour in Paris here!
Top list